30-year Fixed Rate Mortgages make the most sense in today's market. The rate is nearly identical to the 15-year Fixed, but with a much more flexible payment schedule and zero pre-payment penalties. You can pay off your mortgage at your own pace.

-Roy Koldaro (VP of Lending)-
My wife and I had a refi with Charlie. Couldn't believe how quick and simple it was! Charlie took time to explain all details and thoroughly answered all of our questions. He was professional, courteous, and very nice to work with. We call him "Top-of-the-line Charlie!" God bless Charlie and Global Equity Finance for making our loan happen!

-Bgtrujillo-
Today's Hybrid Adjustable Rate loans are quite different than the troublemakers of the past. Borrowers can save money on the first several years of their mortgage, with adjustment caps to minimize the risk of big surprises down the line

-Kris Johnson (Executive Loan Consultant)-
We were in the process of looking into refinancing our home when a flyer From Global Equity Finance appeared in our mailbox. We had tried a couple of other lenders with whom we were not satisfied. Charlie replied to our query, and was very professional and knowledgeable about the process. He kept us informed throughout the process and answered all our questions. Everything happened as he said it would in the timeframe he predicted and we agreed to.

-Shalaich-
VA loans are an exceptional opportunity for our Veterans because they offer the lowest rates in the nation, there is no down payment, and fees are capped depending on status. We also offer a $1,000 best loan guarantee: no other lender will beat our Veterans loan programs

-Carlos Godoy-
We really appreciated the professional direction we received from Chris. What could have been a very stressful transaction was made seamless by his knowledge and direction. He also gave us some guidance that will help generate higher yields on some financial investments. Look forward to dealing with Mr. McDannel in the future.

-Tagpedsrn-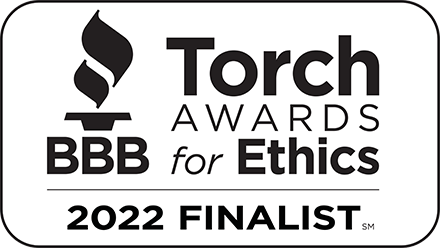 MORTGAGE MATCH
Our goal is to help you find the best match for your home Purchase or Refinance. Global Equity Finance
has an experienced team of brokers on staff.

We'll guide you through the biggest investment of your life, step-by-step. Choose from our most popular loan options to gain new tax benefits and begin building equity today.

Shortening your loan term allows you to save on interest with larger payments. Own your home sooner and be debt-free as you enter the next stage of your life.

Buy or refinance at lower interest rates and begin saving immediately. We'll find you better loan terms to get you where you want to be. By refinancing your existing loan, your total finance charges may be higher over the life of the loan.

Cash-out your home equity for needed expenses, college tuition, or new investments. Refinance to pay off high-interest debt with a low rate, tax-deductible mortgage.

Planning to stay in your home for awhile but eager for that dream renovation? Cash-out refinance and enjoy your modern upgrades for years to come.

Real estate strategies for retirement include buying your next home early, refinancing to tap into home equity, and increasing property investment to generate passive income.

A relaxing hideaway is calling your name. While lenders require stronger qualifications, a second home can be an effective investment in your well-being.

You're ready to dive into the real estate market and take advantage of opportunities to flip, rent, diversify your portfolio, or create cash flow for further investments.

For many people, new developments in life can mean it's time to look for a new home. Whether it be a recent raise, an addition to the family or just a calling to explore something new, your housing needs have to meet whatever change life brings your way.
Your time & money matter. Let's not waste either.
From fast, custom digital quotes to a completely streamlined online loan application and approval
process, you can get your money and do what you want with it — usually in less than 30 days.

Home Purchase Loans
Secure a home purchase loan to make your dream of homeownership a reality, securing favorable terms and finding the best possible rates for your monthly budget!

Refinance Rates
With the best refinancing terms, you can change your monthly budget and create extra financial wiggle room at the end of every month, or receive extra cash for home updates.

Rate Comparisons
You do better when you get to shop around. Browse the rate comparisons to see which individual mortgage terms make the most sense for you and your next purchasing decision.
USE YOUR HOME EQUITY TO YOUR ADVANTAGE
LOWER YOUR INTEREST RATE WITH GEQ
SMART TEAM, HAPPY CUSTOMERS
We were in the process of looking into refinancing our home when a flyer From Global Equity Finance appeared in our mailbox. We had tried a couple of other lenders with whom we were not satisfied. Charlie replied to our query, and was very professional and knowledgeable about the process. He kept us informed throughout the process and answered all our questions. Everything happened as he said it would in the timeframe he predicted and we agreed to.

-Shalaich-
VA loans are an exceptional opportunity for our Veterans because they offer the lowest rates in the nation, there is no down payment, and fees are capped depending on status. We also offer a $1,000 best loan guarantee: no other lender will beat our Veterans loan programs

- Carlos Godoy-
We really appreciated the professional direction we received from Chris. What could have been a very stressful transaction was made seamless by his knowledge and direction. He also gave us some guidance that will help generate higher yields on some financial investments. Look forward to dealing with Mr. McDannel in the future.

-Tagpedsrn-
30-year Fixed Rate Mortgages make the most sense in today's market. The rate is nearly identical to the 15-year Fixed, but with a much more flexible payment schedule and zero pre-payment penalties. You can pay off your mortgage at your own pace.

-Roy Koldaro (VP of Lending)-
My wife and I had a refi with Charlie. Couldn't believe how quick and simple it was! Charlie took time to explain all details and thoroughly answered all of our questions. He was professional, courteous, and very nice to work with. We call him "Top-of-the-line Charlie!" God bless Charlie and Global Equity Finance for making our loan happen!

-Bgtrujillo-
Today's Hybrid Adjustable Rate loans are quite different than the troublemakers of the past. Borrowers can save money on the first several years of their mortgage, with adjustment caps to minimize the risk of big surprises down the line

-Kris Johnson (Executive Loan Consultant)-